In a recent post, I said I was going to start posting cooking/baking stuff. So, here is the first one.
So, about a week ago or so, we had cheese, steak, and pepper sandwiches with a side of zucchini "chips". I took some pictures knowing I wanted to start blogging about cooking and baking, but forgot shortly after! So, here they are. Nothing fancy, just a craving and last minute throw together meal. (My camera sucks, as does my ability to take pictures, so I apologize for the terrible shots.)
Zucchini "Chips":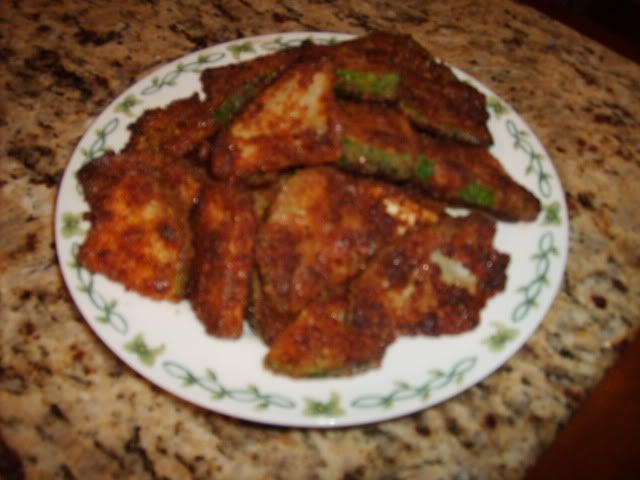 The dinner plate: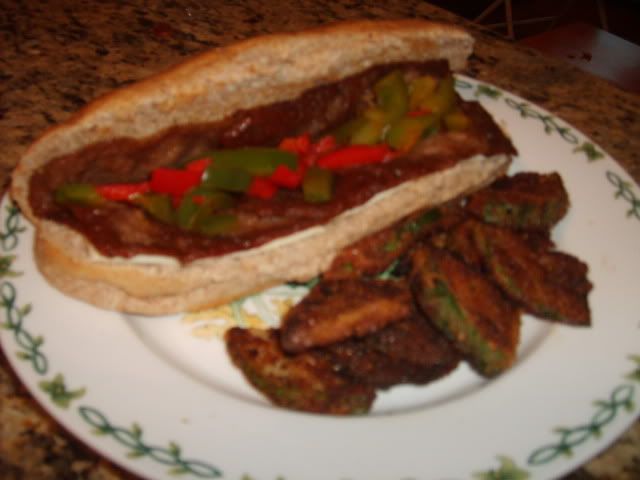 I have another (little) "chef" in my house. Last night, Bretton cooked dinner. I try to let him chose a meal once a week or so to make. He always does a great job, even when the meals sound sort-of "crazy". This time he chose stuffed chicken breasts (stuffed with stuffing), mashed potatoes, corn, and broccoli. We've never had them before so this was a new process for both of us. He didn't want a recipe to go off, either! He made the meal himself, while I supervised. The only thing I did was cut the breasts in half for him.
He chose to bread the chicken first. Then he cooked them for about a half hour at 400*, and stuffed them after. He then put them back in the oven for another 10 minutes. They came out really good and will be added to our rotating menu! Here's a few pictures of the meal.
The stuffed chicken breasts:
The dinner plate: